Christmas Rocks
You are here : Home > Christmas Rocks
Rico Monaco & Father Valdemar Maciag produced a
ROCKIN' 12 song CD of Christmas classics with
9 Christmas Interludes (Homilies) by Fr. V.
Available for the Christmas Season bookings the
CHRISTMAS ROCKS Concert!
A spirit filled evening of ROCKIN' classic Christmas songs!
Fr. V. available upon request and availability.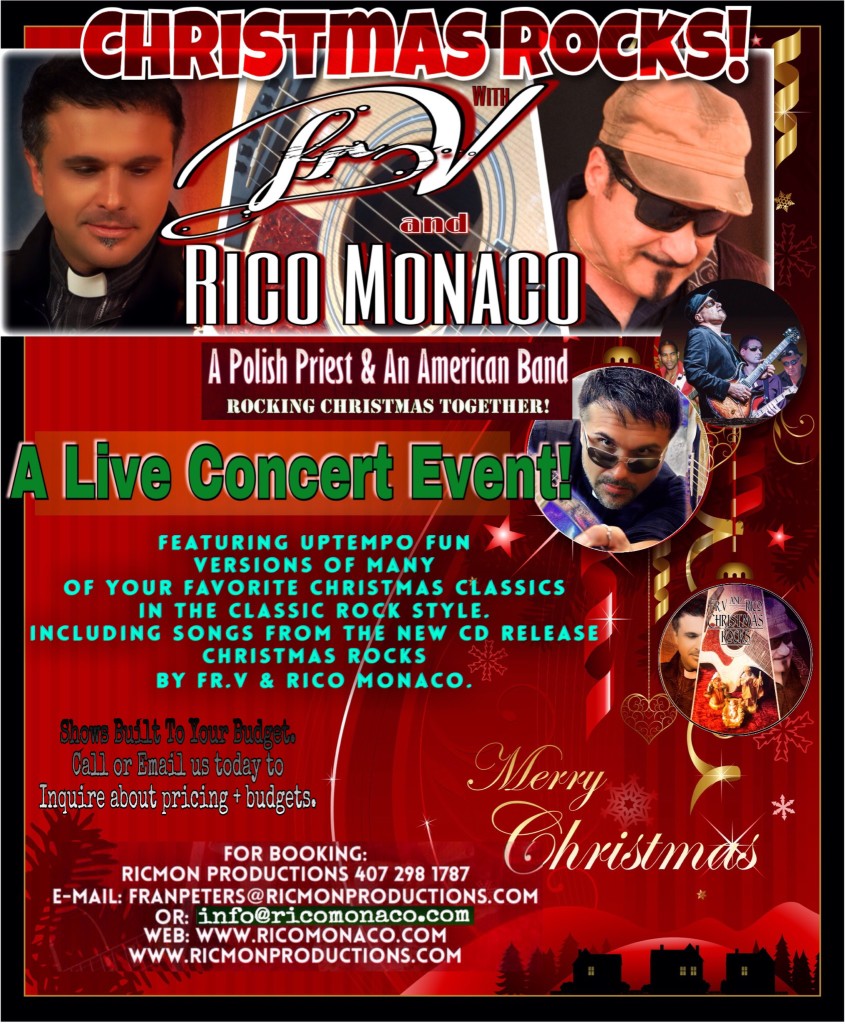 PASSION THEORY

The Passion Theory is a guitar method and discipline developed by Award-Winning guitarist and instructor Rico Monaco for those with fire in their soul to play the guitar! It's not just the average list of scales and chords to practice. It's more of an organized workout routine that is designed to exercise your mind, fingers, and heart to help you become a great player.